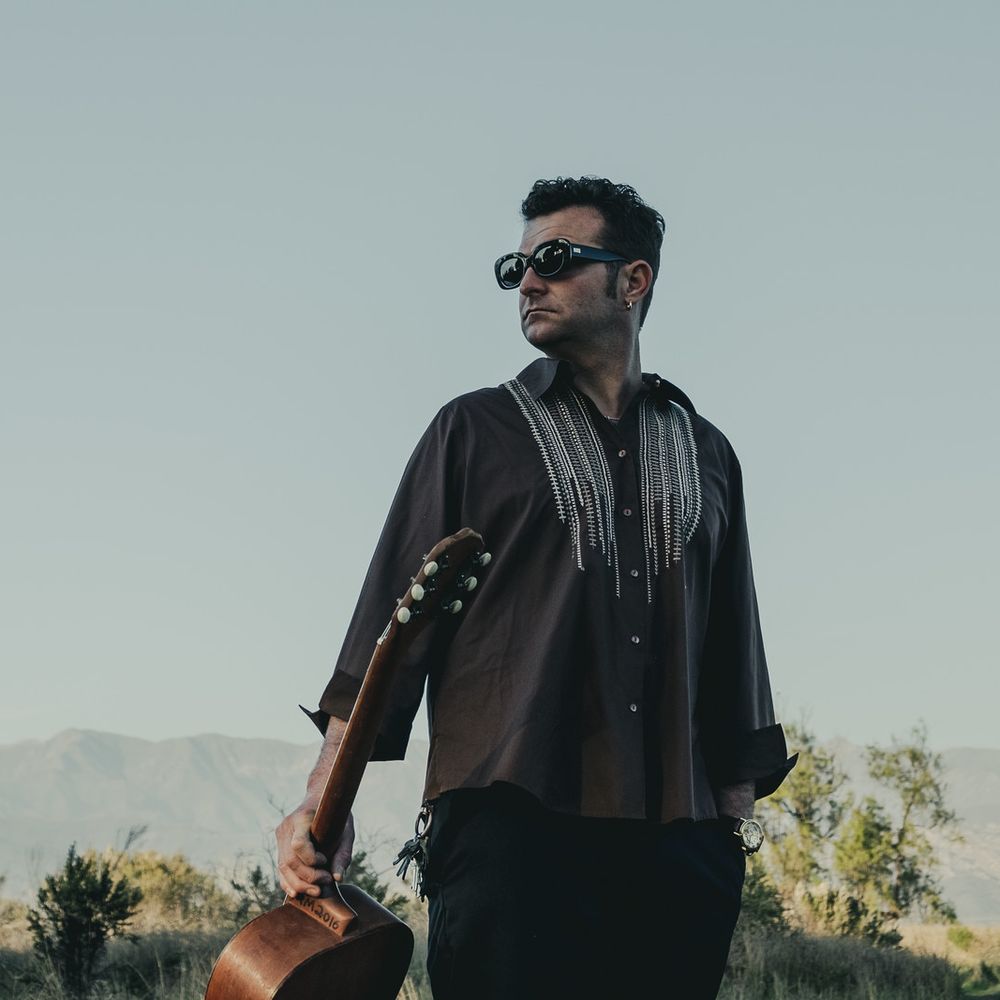 AUTOBIOGRAPHY
YOU HAVE TO KNOW MY PAST TO UNDERSTAND MY PRESENT
It's funny how life listens to the plans (big or small) you have for your future, and either laughs at you or pushes you towards your true destiny. If you think about your present career, is this what you have always wanted to do? Well, for a lot of us, the answer to that question is no. Fate took me on a path into music, and I've followed that road ever since. My backstory is as important as my current story and ties into my future, for that matter. So, it will be much fun to start from the beginning…that lovely Wednesday on October 17, 1979, in Fontana, Ca. where the total Kaiser bill for my birth was $2.  And no, $2 was not a lot of money then. 
As I grew up surrounded by Disco, the gas crunch, Ayatollah hostages, rampant cigarette smoking, and the Carter administration, Who'll Stop the Rain would be the first song I sang, and quite regularly at that (apparently). I have no personal recollection of that. Only a hazy memory of viewing it on a grainy VHS video, filmed sometime in the early '80s.  It wasn't a hit song at the time, but as far back as I can remember, I have felt an almost compulsive zeal for certain songs that resonate with me.  This attribute about myself has stayed with me to the present day and shaped my musical experiences so far (no complaints here).
It's quite ironic that nobody in my family plays music. Well, my great grandmother played and gave piano lessons. Still, I don't remember having even a remote interest in it and look where I am now. In my youth, I never practiced music but was more of a fanatic.  I was mainly interested in what was deemed "hair metal" or pop-rock at the time.  Listening to Pirate Radio accumulating Bon Jovi and Midnight Oil cassette singles, etc. etc. (ugh!).  I remember swiping the few Beatles, Sabbath, Van Halen, etc. cassettes lying around and getting great enjoyment out of listening to them on my small, tape cassette stereo in my room. It was a big deal to have upgraded from my 1st HiFi, a small, plastic Fisher-Price record player.
The story continues, but this time, I went to my first ever concert, which was Van Halen at the Forum in '92, and it seems to be, in retrospect at least, a life-changing event. This was the moment where my path to music began to take shape. I took up an active interest in live performances in May. I know that because it was postponed due to the now-infamous LA riots.  At this time, I was living in Whittier (most famously noted as the home of former, nationally disgraced president Richard Nixon) and is the place where I spent the majority of my childhood.  Attending and enjoying live music continued throughout high school, and up into my early 30's.  Vinyl collecting had also, by this time, become a massive part of my life.  This all continued in one form or another until I moved from Venice, Ca, to Ventura, Ca, in May 2010.  By this time, my interest in rock music had gone flat.  But unknown to myself or anyone in my inner circle, things were about change.  Shortly after this move, my musical journey went into full throttle.
I went to a now-defunct protestant church where I met an older lady singing in the choir. I introduced myself and asked if she knew where I could take lessons. She told me her name was Joyce, and she was a voice teacher. I ended up receiving formal vocal instruction from her for about two years, where she schooled me on the various ins and outs of legit music.  It was through her that I really decided this was what I wanted to do.  At this point, I had patched together a recording/practice studio in a spare room, known quite affectionately, the Music Den. This hallowed ground was the birthplace of many songs written, practiced, and recorded by yours truly. With my vocal lessons grew my interest in classical and traditional folk with sprinklings of prewar pop/crooner, burned for me by Joyce.  Coupled with my beginnings in the traditional Italian songbook, Vaccaj, I began to cover or attempt to imitate (sometimes badly I might add) these classical gems.
Fast forward to June 2018, I stepped foot in Mountain Dogs Studios (in Oakview, Ca) to get my first taste of a professional recording.  I cut 3 tracks (Kitty, Red River Valley, and Hangman) with Tim Franz, who provided an original backing track.  The finished result was a digital/limited vinyl 7-inch release.  All pics and video accompaniment of the Kitty Sessions were shot and directed by Anthony Masters Photography, who did a fantastic job of both.  If you're curious to see what that looks like, check out the video on my website or YouTube. I have more music to share with you all (including an album), and I'm cooking them up with Tim.  All songs will be released on my imprint, Oktober17, and will feature a digital download for the tangibly impaired. So, what has my journey so far taught me? I have three primary musical goals: To bring to light beautiful pieces of music that have been long forgotten; to create a personal and intimate connection that tugs at the heartstrings of my listeners and to never fall into the trap of being content with stagnation.   I want to give you a journey through both the ups and downs, showing my steady grind toward a better future.  Therefore, all old videos/songs will be left up to document this process of growth. My mission statement is simple: I'm a singer and guitarist who focuses on music from the Traditional Songbook. I use my velvety voice to invoke passion and heartfelt emotion, which translates the themes of this beautiful genre of music to the listener. I heartily wish to inspire others to take on massive challenges and to put in the time, dedication, and patience necessary for success.  Not necessarily winning, but success.   Because success is better than winning anyway.  Ready?  I hope so…     
"We Laughed, We Cried, We Tried…"
Mattie